Keohane Domestic Use Concrete
Concrete is the structural material of choice when building your home.
At Keohane Readymix we have developed a specialist blend of ingredients to create a hardwearing, highly durable and quality assured product.
Major benefits of using concrete in your home;
Durability
Longevity
Fire proof
Energy efficiency
Concrete is used in manufacturing many of the critical structural elements of most homes as can be seen here;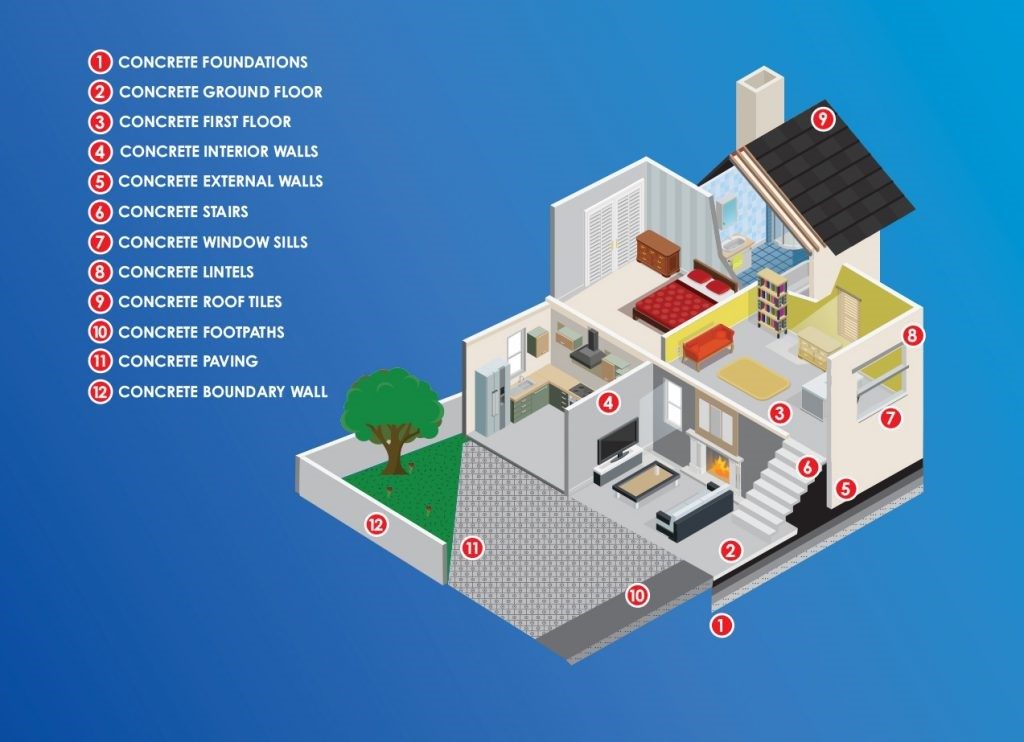 GET IN TOUCH
Contact us for advice and assistance on the quantity and mix of Keohane Domestic Use Concrete best suited to your application.
Contact Us
Ballygurteen Office 023 883 8710
Inishannon Office 021 477 5599
or email [email protected]