About Us
A History in Construction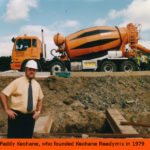 For three generations, spanning almost 50 years, the Keohane family has played a pivotal role
in construction throughout the West Cork region.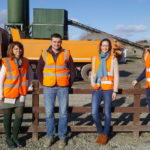 Still very much a family enterprise, today the business is run by founder Paddy Keohane's
children Michael and Eibhlín, with many of the extended family very involved.
The company has grown to include an amazing 100+ team of experts in the
design, manufacture, quality control and supply of concrete readymix, blocks and aggregate.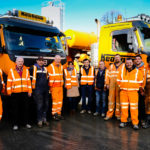 With a long family history in construction, hard work and a passion for quality,
we pride ourselves, and our reputation, on providing
the highest quality construction products with service levels to match.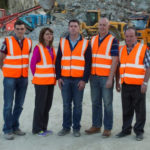 Rooted 
in West Cork
The family business, which initially supplied to the farming sector,
was expanded by Paddy Keohane, who formed Keohane Readymix in 1979,
in response to a shortage of quality readymix concrete for the construction industry in West Cork.
Now a Thriving Modern Business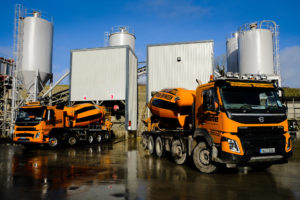 Fast forward to today and Keohane Readymix is a thriving construction supplier
with state-of-the-art automated, computerised readymix plants at Ballygurteen and Innishannon,
three sandstone quarries at Dunmanway, Clonakilty and Innnishannon,
a Cork City based sister company CityMix and a
very progressive construction arm to the business.
The group employing over 100 people, enjoys the service of long-serving,
customer-focused, highly trained and reliable staff.
A Leader in Design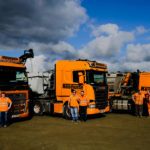 A founding member of the Independent Concrete Manufacturers Association (ICMA),
Paddy Keohane together with colleagues in the industry,
set up the association with the aim of improving the
design mix and quality of readymix concrete nationwide.
These early close ties to the ICMA has ensured Keohane Readymix has stayed
at the leading edge of developments in design, admixtures, usage and quality
within the industry in Ireland.
The company is also an active member of the Irish Concrete Federation (ICF).
A Leader in Quality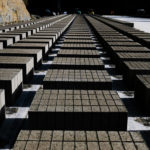 In mid-2006, Keohane Readymix became the
first independent concrete manufacturer in Ireland
to attain the IS EN 206 accreditation.
Concrete Homes are Better Built Homes