Features & Benefits
High compressive strength.
Class A1 – Fire resistant.
Provide excellent sound insulation.
Low thermal conductivity and high thermal capacity.
Ensure long term durability.
Sustainable production process.
Cost effective construction materials.
Keohane Concrete Blocks
Keohane Readymix manufactures an extensive range of solid and hollow concrete blocks from the highest quality aggregates produced in our own quarries.
All Keohane blocks are manufactured to the highest standards and all undergo strict quality assurance testing at our onsite laboratory.
Blocks are certified to IS EN 771-3:2011 Aggregate Concrete Masonry Units.
The aggregates used to manufacture our concrete blocks comply with SR 16 IS EN 12620 (Aggregates for Concrete).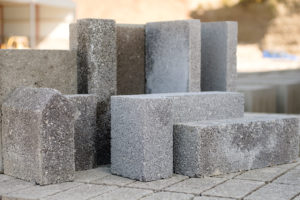 Order Quantities
Available to order in various quantity loads, Keohane blocks are delivered to your door, as required.
Get a Quote
Contact us today for assistance in selecting the most suitable blocks for your requirements and/or to receive a quotation.
Range of Concrete Blocks
Our range of blocks include the following;
GET IN TOUCH
Contact us for advice and assistance on the quantity and type of Keohane Concrete Blocks best suited to your requirements.
Contact Us
Ballygurteen Office 023 883 8710
Inishannon Office 021 477 5599
or email [email protected]